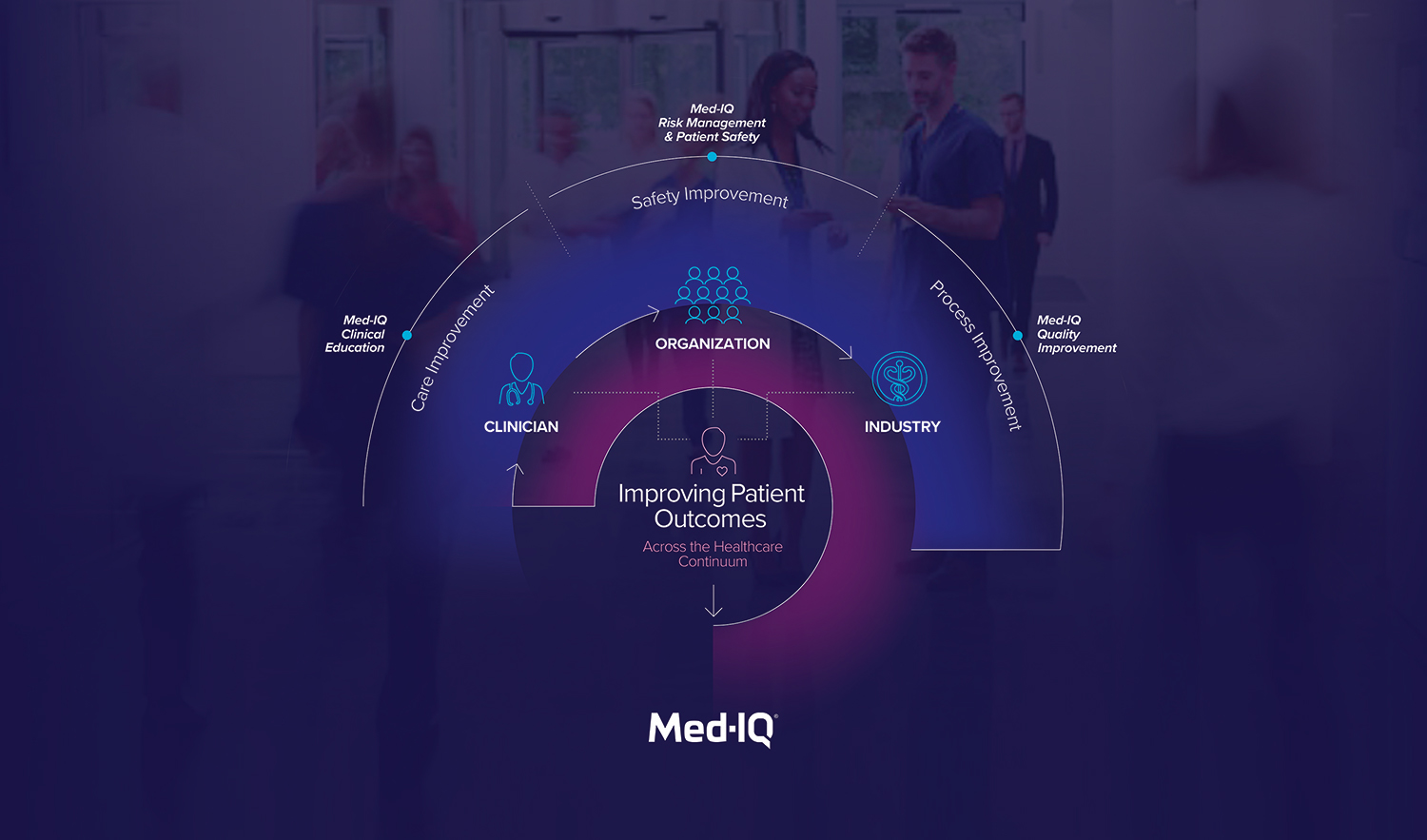 We empower people at every level of the healthcare delivery system with the knowledge they need to continuously improve outcomes.
As our country's healthcare system continues its transition from a volume-based model to a value-based model, all areas of healthcare delivery organizations must adapt and advance in order to succeed and, ultimately, to improve patient outcomes. Sustained change and outcome improvement only comes when all elements of the system are aiming toward the same goals and aligned around how to achieve them.
Med-IQ is the only accredited healthcare education company able to offer solutions throughout the healthcare delivery continuum—at every point where there is interaction with the patient. Whether between clinician and patient, organization and patient, or system and patient, the relationships that result in better outcomes are those where the patient is at the center and every care interaction is optimized through continued improvement and educational support.